Happy Baisakhi 2020: 5 Foods That Are Integral To The Festival Feast
Biasakhi 2020 is being celebrated today on April 13.
The onset of summer brings a very special festival of Baisakhi. The Sikh and Hindu communities in Punjab and neighbouring areas like Haryana and Delhi are celebrating Baisakhi today on April 13. The day commemorates the beginning of Punjabi New Year. Baisakhi is celebrated every year on the first day of the 'Baisakh,' which is the first month of the Hindu calendar, and the harvest time of Rabi (winter) crops. Punjab region is one of the agriculturally dominant regions of our country, hence, the festival of crops and harvesting has a special significance in their culture. In fact, Baisakhi coincides with the festivals of 'Vishu' celebrated in Kerala and 'Bohag Bihu' celebrated in Assam, at the same time.
Punjabis are known to indulge in pompous celebrations, be it marriages or festivals. Baisakhi is celebrated with the same level of zest and enthusiasm. On this day, people dress up in hues of yellow and oranges and also cook yellow-coloured foods.
Here are some of the commonly prepared dishes during Baisakhi:
1. Kadhi
Traditional kadhi with besan pakodas dunked in a thick gravy of yogurt is a delightful dish to pair with rice. If you like your kadhi spicy, add a tempering of some hot spices to it too.
View Full Recipe Here
(Also Read: Baisakhi Special: Dive into the Festival of Vibrancy, Fun and Food)
Kadhi is a besan and yogurt based curry. 
2. Meethe Peeley Chawal
Sweet rice is another delicacy prepared during Baisakhi. Rice is cooked with dry fruits and aromatic spices like cardamom, cloves and cinnamon. Sugar syrup is added to sweeten it and saffron (kesar) brightens it up with a warm yellow hue.
View Full Recipe Here
3. Kesar Phirni
This Punjabi festival can't go by without a large spread of traditional desserts, and kesar phirni is a must. Saffron is added to the rich milk-and-rice preparation and a smattering of dry fruits makes it a delectable sweet dish.
View Full Recipe Here
4. Mango Lassi
Lassi is the signature drink of Punjab. The curd-based drink is served in either salty or sweet form. But, on the day of Baisakhi, lassi is sweetened and coloured with the summer-special fruit of mango.
View Full Recipe Here
(Also Read: Baisakhi 2016: Here is Punjab on a Platter)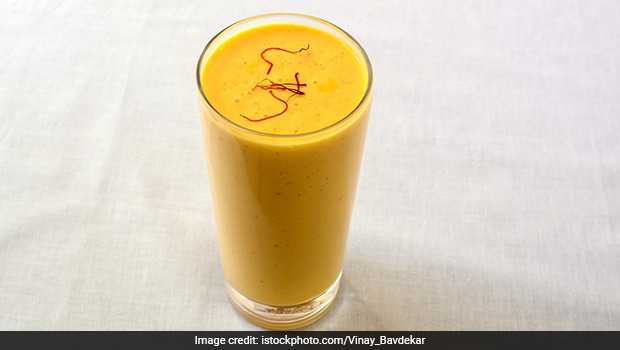 5. Kada Prasad (Atta Halwa)
The religious ceremonies in Gurudwaras see kada prasad being made and served to all the devotees. Kada prasad is made from wheat, which is hand-crushed and is left a little more dense than normally used.
View Full Recipe Here
Baisakhi feasting is not limited to these foods. An expansive spread would include other dishes like choley bhature, puri aloo, chana masala, gudh ka hala and more. If you know recipes of more interesting Punjabi dishes, share them with us in the comment section below.
 
About Neha GroverLove for reading roused her writing instincts. Neha is guilty of having a deep-set fixation with anything caffeinated. When she is not pouring out her nest of thoughts onto the screen, you can see her reading while sipping on coffee.