Movie Night and Smart TV Instant Win • Steamy Kitchen Recipes Giveaways
Hello Movie Lovers! It's movie night on Steamy Kitchen and this Instant Win is designed to bring the cinema straight to you! 
We have an incredible grand prize of a TCL 32 Inch Smart TV with multiple runner up prizes as well as! We also share my favorite tips for how to create a fun DIY movie night at home that your family will love! 
How to DIY a Movie Night at Home! 
There are a few essentials for creating a fun movie night at home! First up.. 
1.POPCORN, OF COURSE! 
We all secretly know that the only reason we go to the movies.. is for the buttery, salty popcorn! I can't be the only one!! 
Make this popcorn at home, in the microwave with this easy popcorn maker – simply place your kernels in the container and microwave! No stove heating required and it folds up for easy storage! What I love about this is that you can customize the butter, the salt or get creative with the seasonings! 
Sprinkle on your favorite seasoning or get creative with some popcorn recipes that your family can make together! 
Some examples of delicious popcorn seasoning flavors to try are: 
Parmesan and Truffle Oil 
Buffalo Ranch – Buffalo Sauce, Ranch Dressing Mix Powder and Butter 
Chili Lime – Chili Powder, Salt and Lime 
Cinnamon Sugar – Cinnamon, sugar and butter
2.SET UP YOUR "CINEMA" SPACE

I think it makes it extra fun when you really take some time to set up a space for yourself or your family to enjoy! We are talking as many PILLOWS AND BLANKETS as possible! 
Get creative with your space, especially for those with children (movie night forts are encouraged)! You can hang up some lights for an extra ambience! 
Set up your coffee table with your drinks, snacks and that freshly made popcorn for you to enjoy! 
3.PICK THE PERFECT MOVIE! 
With so many options out there, actually picking the movie is the hardest part! Choose a classic, new release, or the movie you have watched 1000 times again! 
I like my TV subscriptions with so many options! We are giving away a subscription to Netflix that you can spin to win below! 
Let us know what your favorite movie is in the comment section , so we can be inspired to watch it next movie night! 

4.GET CREATIVE AND HAVE FUN! 
You can get as creative with your next movie night as you want! 
If you have kids – create movie tickets and surprise them with a set up cinema and their own popcorn bowls and treats! I love this fun movie night decor kit that is an awesome way to add a special touch for your kid's movie night! 
If you have a partner – turn this into a date night idea! Throw in a romantic comedy and enjoy! This is especially helpful for those who are at home and have been thinking of date night ideas! 
If you are at home solo, have fun with it by creating a new popcorn recipe, picking some of your favorite movies and enjoying a relaxing movie marathon! 
We hope these few tips have inspired you to create your own at home movie experience and have fun with it! We can turn simple things like watching TV into fun magical experiences with a few simple ideas. 
Now for the Movie Night Instant Win Prizes! 
GRAND PRIZE: TCL TV to enjoy your movies on! 
Dimensions with Stand (W x H x D): 28.8″ x 18.9″ x 7.1″ | Without Stand (W x H x D): 28.8″ x 17.2″ x 2.9″ | Weight with Stand: 8.2 lbs | Weight without Stand: 8.0 lbs

Smart functionality delivers all your favorite content with over 500,000 movies and TV episodes, accessible through the simple and intuitive Roku TV

HD, Resolution: High definition (720p) resolution for excellent detail, color and contrast

Dual band Wi-Fi: Get fast and easy access to your favorite content to the dual band Wi-Fi connection

Inputs: 3 HDMI 2.0 with HDCP 2.2 (one with HDMI ARC), 1 USB (media player), RF, Composite, Headphone Jack, Optical Audio Out

Easy Voice Control: Works with Amazon Alexa or Google Assistant to help you find movie titles, launch or change channels, even switch inputs, using just your voice. Also available through the Roku mobile app
$25 Netflix Gift Card : Put towards your current subscription or put towards a new account and enjoy!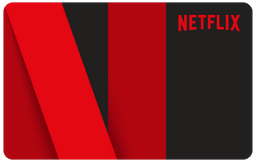 Urban Accents Movie Night Popcorn Set 
BURSTING WITH FLAVOR: A popcorn flavoring for every taste! White Cheddar, Sweet & Salty Kettlecorn, Chili Lime, Buttery Caramel and Sizzling Sriracha gourmet popcorn seasoning.

POPCORN GIFT SET: Give this delicious popcorn kernel and seasoning set at your next dinner party or holiday gathering – it's the perfect foodie gift for any occasion!

NOT JUST FOR POPCORN: Sprinkle these popcorn topping blends on potatoes, nuts, chips and ice cream!

WORLD'S FINEST: They only use the best popcorn kernels – Non-GMO Project Verified and grown in the Midwest USA. Light, crunchy and delightfully tasty!

URBAN ACCENTS: Urban Accents is a specialty food company based in Chicago, Illinois that manufactures and distributes spice blends, grilling rubs, sea salts and a full collection of products designed for use in gourmet cooking.
Deluxe Movie Night Decor DIY Kit 

First and only premium kit on the market that brings the movie theater experience to your home, includes the most unique movie night supplies

Our movie night party kit includes 8 movie tickets, 8 popcorn bags, 4 concession stand place cards, 4 trivia team cards, 2 trivia host cards, 1 dice, instructions and it is reusable as long as you use dry erase markers.

Place cards, trivia cards and movie tickets work perfect with dry erasers for endless reuse, or with ballpoint pens for creating that special night's memorabilia.
The Original Hotpop Microwave Popcorn Popper 
DELICIOUSNESS IN MINUTES: The HOTPOP popcorn popper with lid whips up to 15 cups of popcorn in under 4 minutes without having to deal with the slowness of a stove top popcorn maker, the noisiness of electric hot poppers, or the potentially harmful lining of microwavable popcorn bags.

 SIMPLE TO USE: Simply add kernels to the quick popcorn maker, add seasoning, and place in the microwave. This is one of the most convenient popcorn poppers for home use thanks to the cool-touch handles for comfortable handling and graduated markings on the inner side of the bowl.

TOXIN FREE: 100% Food Grade Silicone BPA and PVC free. This is the best popcorn popper for making a healthy treat that the entire family will love. You can opt to use oil or skip on it entirely, making it perfect for those looking for popcorn poppers that use oil or poppers that can do without.

COLLAPSIBLE SPACE-SAVING DESIGN: You can quickly collapse the microwave popcorn maker from a height of 5.7″ to 2.4″, allowing it to fit in your kitchen cabinets or drawers without taking too much space in your kitchen. So you'll avoid the bulk of an electric popcorn popper while still enjoying great functionality.
Spin to Win the Movie Night Instant Win Below!