Justin Bieber Jokingly Claims He's In An "Arranged Marriage" With Hailey Baldwin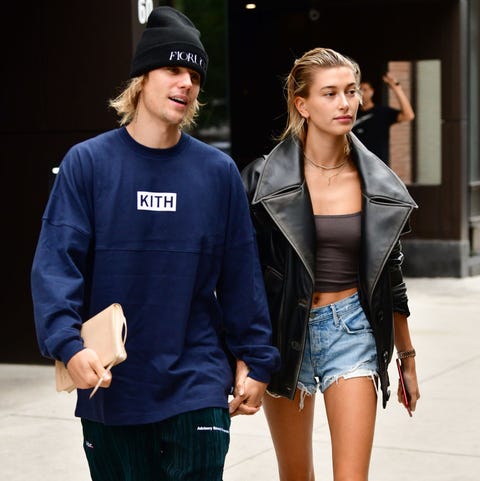 James DevaneyGetty Images
Justin Bieber went on The Ellen DeGeneres Show and joked that his marriage with Hailey Baldwin was "set up" by their parents.
Apparently, Justin and Hailey's parents are both Christian, which made them think their kids would be a good match.
---
Perhaps the thing I'm looking forward to the most about marriage is that my future husband can't just up and leave me when I make jokes about our relationship (see: till death do us part). I imagine Justin Bieber has that same type of deep-rooted satisfaction when joking about marriage with his wife, Hailey Baldwin!
Case in point: When Justin hopped on The Ellen DeGeneres Show and did an interview with guest host Demi Lovato, he told fans on the show that his marriage to Hailey was "arranged." "We met in the early mornings of a Today show taping," Justin told Demi. "I'm pretty sure she didn't want to be there. Her dad dragged her out of bed in the morning."
Obviously, Justin is kidding here, but he continued on and joked his and Hailey's parents "arranged" their marriage because of their shared Christian values and upbringing. "I think because she was raised Christian… I think it was an arranged marriage, I'm pretty sure," he said. "Looking back now, it was definitely an arranged marriage, like they set this whole thing up. Since she was raised Christian, it was like, 'Oh, I want to introduce you to Justin and his mom. They have similar values and believe the same things, we think you guys would be good friends.'"
Surely, the Jelena stans will have something to say about this, so I will complete my civic duty by popping a bag of popcorn and waiting for the comments to roll in. Ciao!