Kate Middleton Cut Her Long Hair Into a Lob Style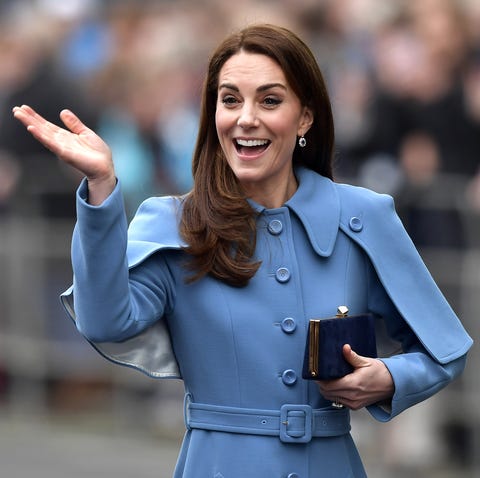 Charles McQuillanGetty Images
Kate Middleton's new haircut is a stylish lob.
She debuted the new 'do during a royal trip to Ireland.
---
Let's be real: All it takes is the slightest inconvenience to make me want to chop my hair into a style that I'll immediately regret. Impulsiveness aside, Kate Middleton's new haircut is really making the case for reaching for the shears—again.
During her latest royal visit to Ireland with Prince William, the Duchess debuted a new style that's way shorter than her usual long bouncy curls. Royal fans got the first look at her new style yesterday when she and William went to the Garden of Remembrance in Dublin to honor those who died fighting for Irish independence.
If you somehow forgot what Kate's envy-inducing hair looked like before, here's a quick refresher for ya:
And now for the big reveal that will have you running to the salon and to buy a hatband:
Another angle:
Okay, one last pic:
By the looks of it, Kate just got a few inches cut off the bottom, but going from mid-back to shoulder-length hair is definitely a big deal.
This isn't the first time Kate's worn her hair like this, but it's certainly been a while—she rocked the lob in 2018 while pregnant with Prince Louis and for Christmas in 2017.
Kate hasn't spoken about what made her want to switch up her look, but spring is basically here and that's a good enough reason on its own, TBH.
There's only one more day left in the Cambridges' tour of Ireland, so keep an eye out for how she styles this cut tomorrow if you're in the market for some quality hair inspo.